Seattle Yacht Management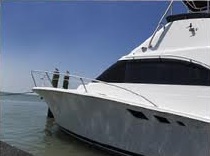 We specialize in Complete Yacht Management!
Whether you live locally, or across the country, you will rest assured that we take the utmost care and attention to detail to ensure the protection and maintenance of your valuable asset.
Standard Management Plan
Nothing standard about this - our Yacht Management Service covers all the services you will require during the course of a year, including:
Boat Exterior Wash, Dry &amp Waxing
Boat Detailing
Boat Interior Cleaning
Systems Checks
General Maintenance
Captain Services
Bottom Clean &amp Check
Docking Services
Catering Services
Laundry Services
Limousine &amp Town Car Services
Need more or less? Let us customize a plan to suit your individual needs. Contact us today!
Schedule Options
Choose from a standard or customized management plan.
Monthly
Quarterly
Seasonally
Annual
Customized Schedule
Committment &amp Reliability
We focus our management plans on keeping your vessel maintained to the highest standard and our attention to detail is of the highest caliber.
Our staff consists of highly experienced and certified technicians, captains and crew. Additionally, since we have been in business in the Greater Seattle area for over 20 years, you can be assured that we will continue to be around to continue to service your boating needs into the future.