Seattle Watersports & Waterski School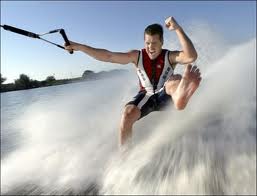 Get the most out of both your summer and your boating experience through O'Ryan Marine's Watersports & Waterski School.
Regardless of your waterski preference, our professional, experienced and certified instructors will give you the skills to accomplish your waterski and wakeboarding goals!
Waterski Options
Two-ski
Slalom
Trick
Wakeboard
Barefoot
Instruction Types
Beginner Instruction
Intermediate Lessons
One-on-one
Small Group
Special Group Rates
Utilize the latest instructional equipment and techniques available, including video training, instruction and, best of all, putting it into practice!
Waterski lessons and wakeboard instruction include all the equipment, personal flotation and safety devices you need - you provide the fun!
Sponsored Equipment
O'Ryan Marine is proud to use watersporting equipment from CWB and Connelly.