Seattle Diving, Recovery & Underwater Repair Services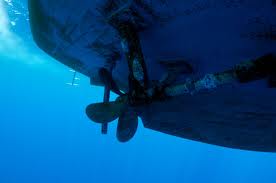 Underwater & Diving Boat Repair Services
Some repairs are easier and less expensive to accomplish underwater than hauling your boat out onto a dry dock.
The underwater experts at O'Ryan Marine consist of reliable, certified divers able to take care of all of your underwater boat repair and diving needs, including hull inspections, propeller service and lost article recovery.
Lost Something?
Have you lost something overboard that you must have back? We'll do our best to recover your item!
To increase our chances of success:
Note the time and location where the item originally went overboard,
Call us as soon as you can. Shifting currents and tides can cause the item to shift making it hard to recover.
Combining experienced and insured underwater specialists with special breathing and illuminating equipment, we excel at underwater retrieval of your equipment and valuables.
Contact us today to discuss your precise diving needs.
Diving Services
Do you need an underwater expert? You have come to the right place.
O'Ryan Marine Dive Services has certified and insured underwater divers to help you below the surface including:
Underwater Boat Repair
Underwater Boat Maintenance & Cleaning
Underwater Hull Cleaning
Underwater Salvage
Emergency & Afterhours Diving Services
Underwater Installations: Cameras, Lights, etc.
Prop Disentangelments
Prop Cleaning & Repair
Zinc Replacements
Underwater Metal Detection
Underwater Search
Underwater Discovery Services
Underwater Boat Cleaning
While we love to make the topside of your boat shine, we also know the importance of keeping the exterior both above and below the waterline in excellent condition.
Plus, regular boat cleaning and maintenance will prolong the life of your boat. O'Ryan Marine will scrape your boat hull, inspect and clean propellers as well as rid the exterior surface of all grime, algae and marine life. If it can prevent top engine performance or affect the lifespan of your boat, we clean it off.
Call O'Ryan Marine at 425-485-2871 or contact us to talk about your underwater boat needs.