Seattle Pre-Purchase Vessel Inspection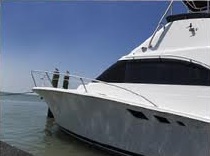 Let us Pre-Inspect Your Next Boat or Yacht Purchase!
Whether you live locally, or are an out-of-state buyer, if you're interested in buying a boat or luxury yacht, let us be your informed eyes and ears. Both of our inspection plans include an in-water analysis of the boat, photos and an emailed report of the inspection results.
Vessel Inspection Plans
Basic Plan - $199*: Comprised of a general vessel condition report
Comprensive Plan - $250*: Detailed vessel inspection including mechanical, electrical and hull inspection
Need more or less? Let us customize a plan to suit your individual needs. Contact us today!
Additional Service Options
In addition to the vessel analysis, we can also provide the following services:
Relocation Preparation
Shipping &amp/or Transportation Services
Boat Delivery Services
*Prices vary based on size and vessel location.
Guidlines
The Survey guidelines used for the inspection conform to the common practice by members of the Society of Accredited Marine Surveyors and the U.S. Surveyors Association. The mandatory standards are promulgated by the U.S. Coast guard under the authority of the Code of Federal Regulations, Parts 33 and 46 as published for pleasure craft, and the U.S. Coast Guartd Navigation Rules. The voluntary standards and recommended practices are developed by the NFPA 302 pleasure and commercial motor craft standars, and the ABYC Standards for small craft. The guidelines for determining faqir market value are the N.A.D.A. Appraisal Guide, BUC Value Guide, a national search of the Internet for comparable vessels, and local market conditions. The vurveyor is committed to providing accurate surveys which meet or exceed these standards. It is not possible to determine the full extent of compliance with some standards due to the nature of a vessel's construction but I will report all findings and observations as they relate to the above standards.