Seattle Custom Boat Lift Services
O'Ryan Marine has a variety of Customized Boat Lift Solutions. Whether you want a Sunstream Boat Lift, Basta Boat Lift or other alternative, we are your one-stop for Customized Docking and Boat Lift Solutions.
Contact us for a customized quote.
Customized Lift Installations
Temporary (No Permit) Lifts
Moveable Lifts
Mini Lifts: Jet Skis, Canoes
Sliding Cleats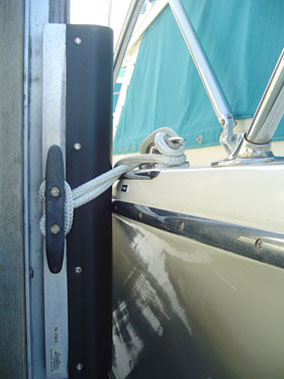 Sliding cleats are the most effective, simple and safe system on the market.
With sliding cleats, boat docking becomes easy, stormy weather is less of a concern and mooring whips become a just a bad memory.
Prevent Unnecessary Boat Damage
Minimize Fender Spider Cracking
Eliminate dangerous pole hooks
Minimize the number lines to buy and maintain
The concept of sliding cleats is very similar to the functionality of a floating dock. Vertical movement is allowed to adapt to waves and tidal movements but lateral movement is eliminated, preventing unnecessary wear, tear and damage to your boat, fenders and dock.
Before you do any dock planning, piling changes fender or bumper replacements, look at the sliding cleats docking system. It is simply the best!
Call us for more information and a customized quote.
Seattle Sunstream Boat Lifts
O'Ryan Marine is a certified dealer and installer of the innovative and award-winning Sunstream Boat Lift line of boat lifts, products and canopies. Contact us today for a free quote and preferred pricing.