Seattle Women in Boating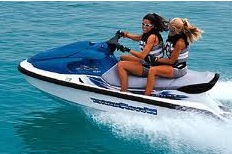 Welcome to Women in Boating!
This program is designed to help women become more comfortable with the basics of boating. We provie hand's on, interactive instruction in a supportive and fun atmosphere.
Our goal is for you to gain the knowledge you need to be a successful, indepentent boater and active participant in your family's boating experience.
Standard Course Topics
Boating Techniques
Safety Instruction &amp Systems
Electronics Operation
Docking with Confidence
Knot Tying
Boat Handling &amp Maneuvering
Man Overboard Procedures
Anchoring &amp Tethering
Maneuvering Locks with Ease
Navigation &amp Right-of-Way Rules
Boat Launching from Trailer or Lift
Advantages
Women-only Training Sessions
Hand's On, On-the-Water Instruction
Supportive, Instructional, Fun Environment
Standard &amp Customized Courses Avaialable
Fully Licensed, Accredited Instructor
About Your Instructor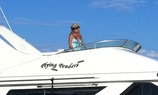 Olinda is a fully licensed and accredited Captain with the U.S. Coast Guard and has been boating her entire life.
She utilizes her easy-going personality to make each training session unique and fun. You are sure to walk away with both the information and confidence you need to reach your boating goals!
Olinda can be conatcted at olinda@maidenvoyageseattle.com.